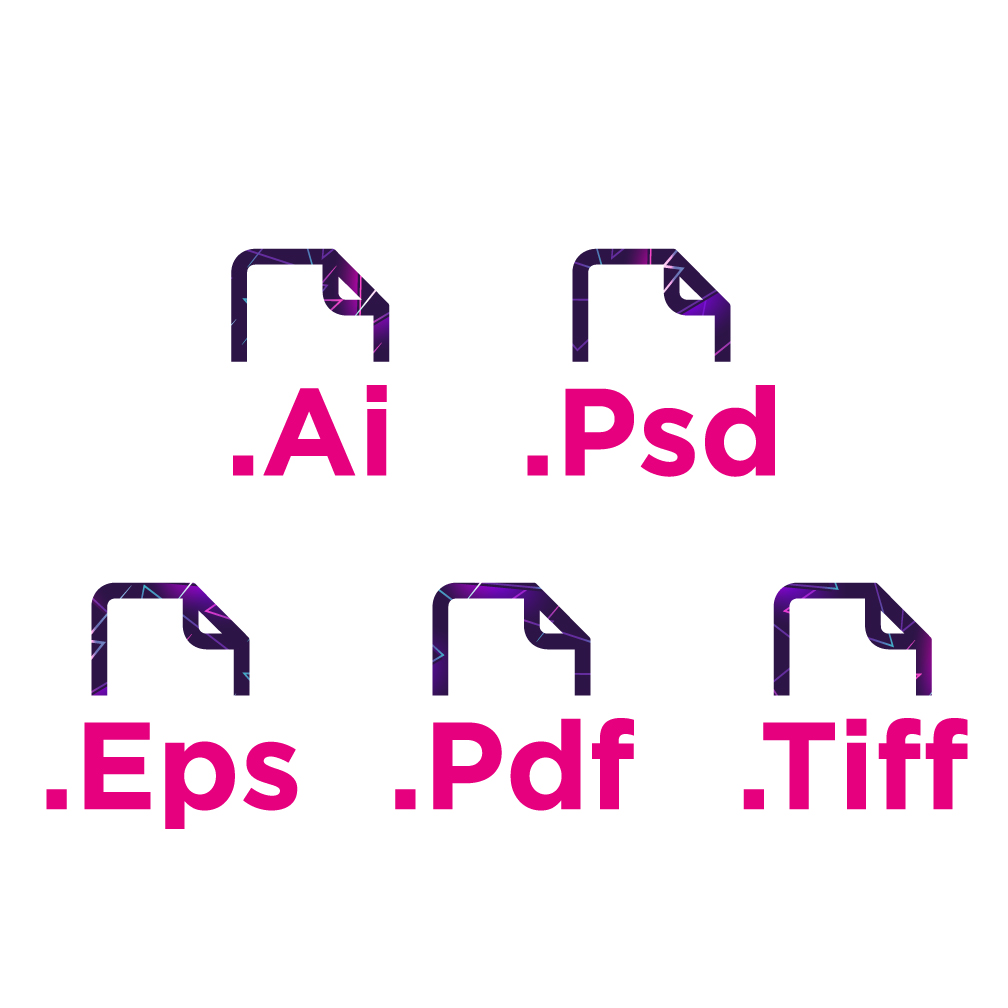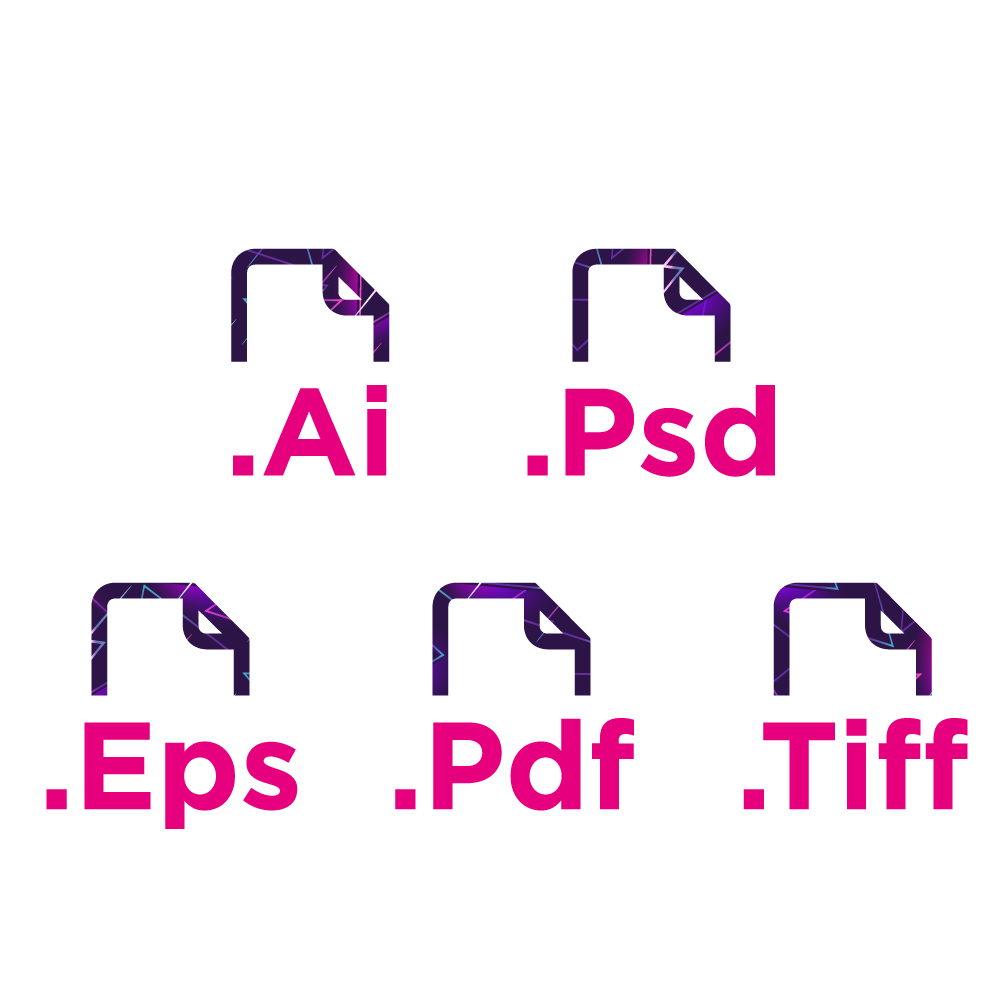 ACCEPTABLE FILE TYPES
We require all files to be in Adobe Illustrator or Adobe Photoshop. Adobe Photoshop files must be at least 300 dpi and must contain the layers. If done in illustrator make sure text is converted to outlines. We will NOT proceed with the order if artwork is of poor quality.
FILE PREPARATION: HOW TO PREP A PHOTOSHOP FILE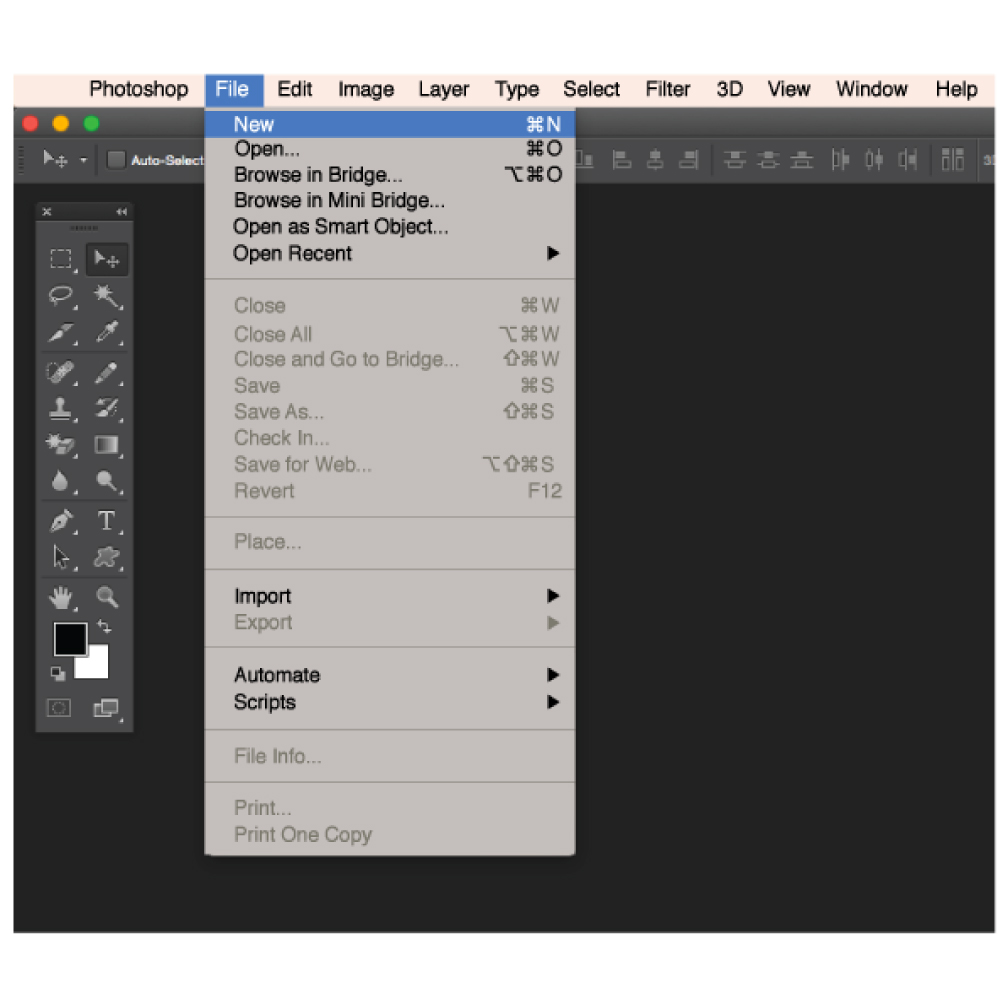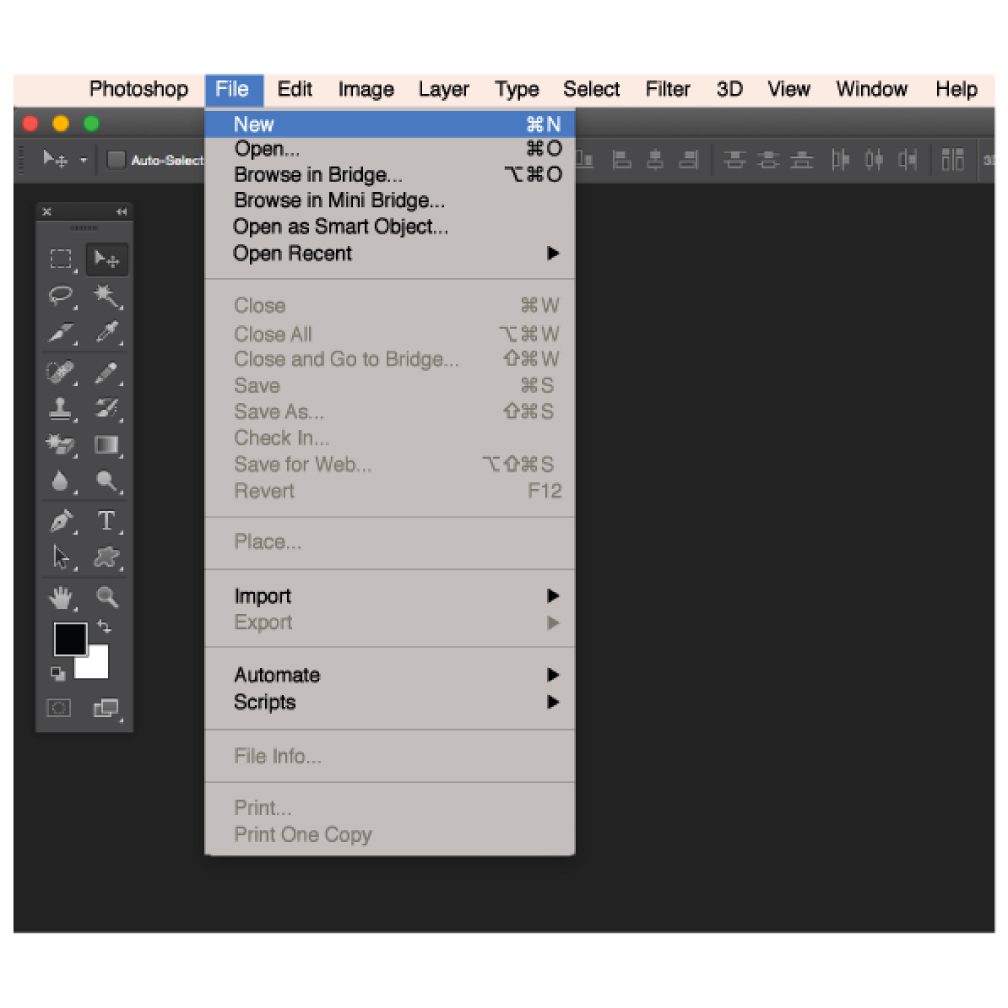 Step: 2
Create a new file Follow Instructions on the image below.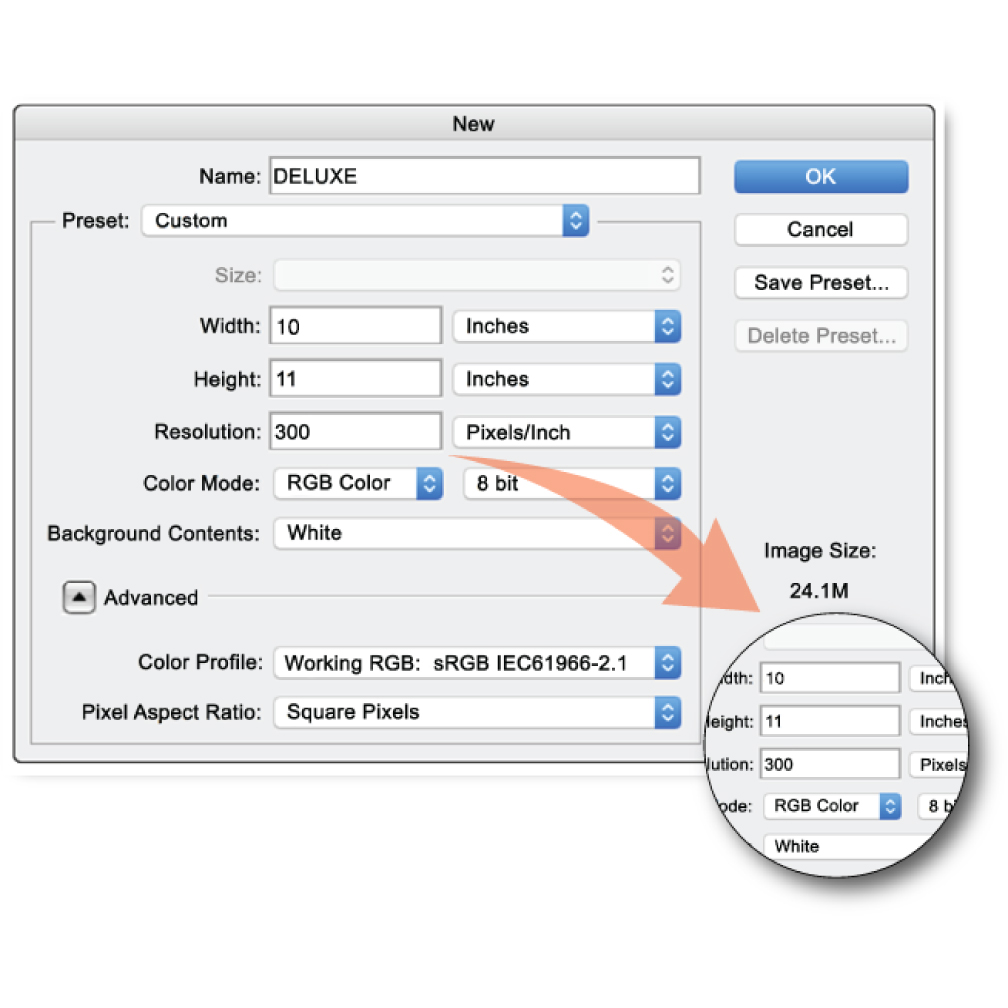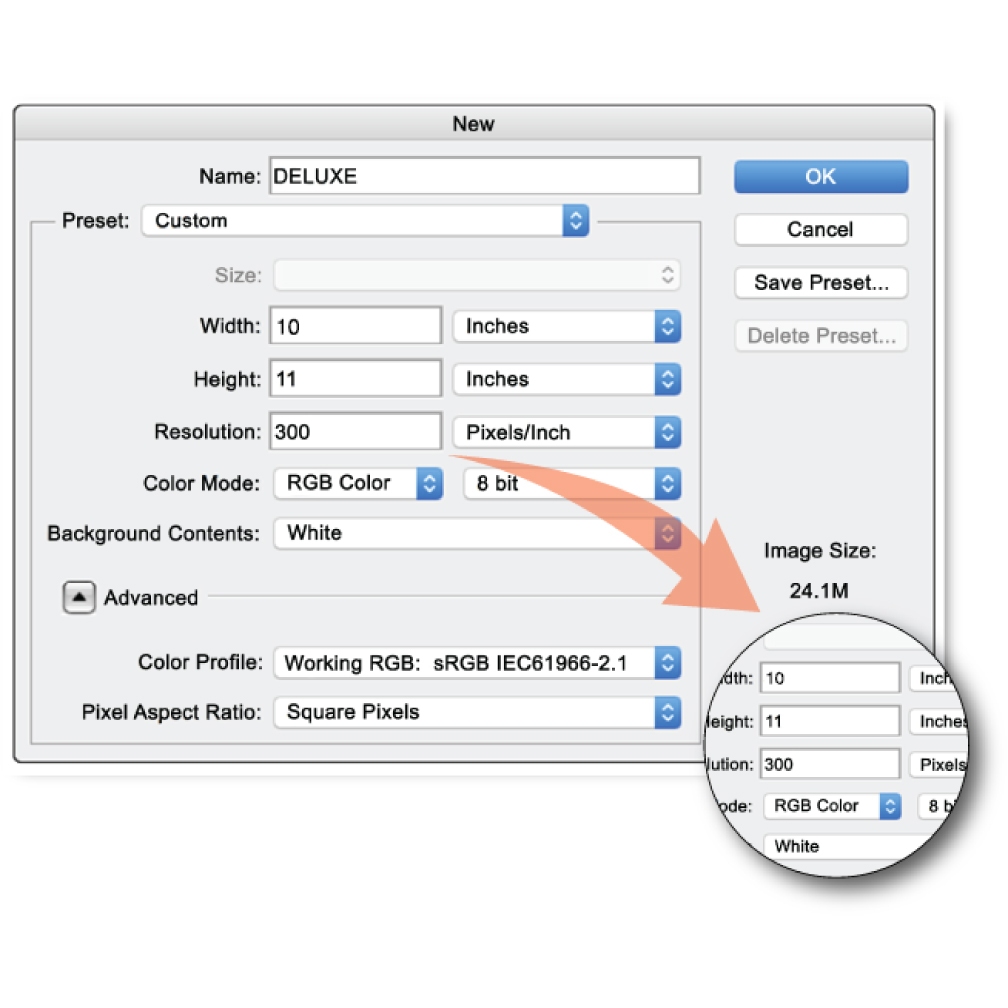 Step: 3
This window will appear following the instructions on the image below. Make your document size at least 10" wide and at least 300 dpi. The resolution has to be at least 300 dpi for a better quality file. Be sure that the actual graphic within the document space, is at least 9" wide before saving.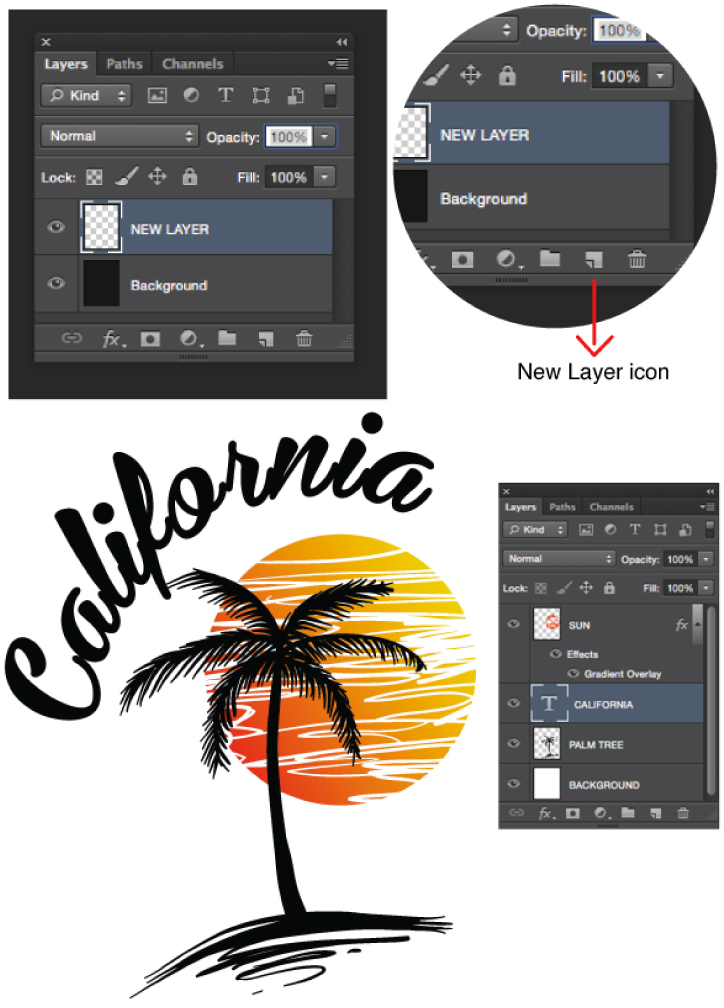 HOW TO LAYER YOUR FILE
While working in photoshop always work with Layers. This keeps the file organize and you have the flexibility to go back and change or re-touch any elements. Creating layers is super easy. On the right hand of the Layer bar you will see an icon that looks like a folded piece of paper > click there and this will automatically create a new Layer for you. (see image to the right.)

*Remember file needs to be at 300dpi to be a printable file.
This is how the final process will look. Separeting every element is a good way to keep your file organized and friendly. This is called MASTER file. (see image to the right.)

NOTE: Do not merge or flatten your file.
RESOLUTION
What is Resolution? Is the fineness detail in an image and is measured in pixels per inch (ppi) or dots per inch (dpi) The more pixels per inch, the greater the Resolution. Pixel + dimensions + measure = number of pixels along an image's width and height. For screen printing 300 dpi is the standard resolution for a good quality print. See the following pictures for example on how Resolution works.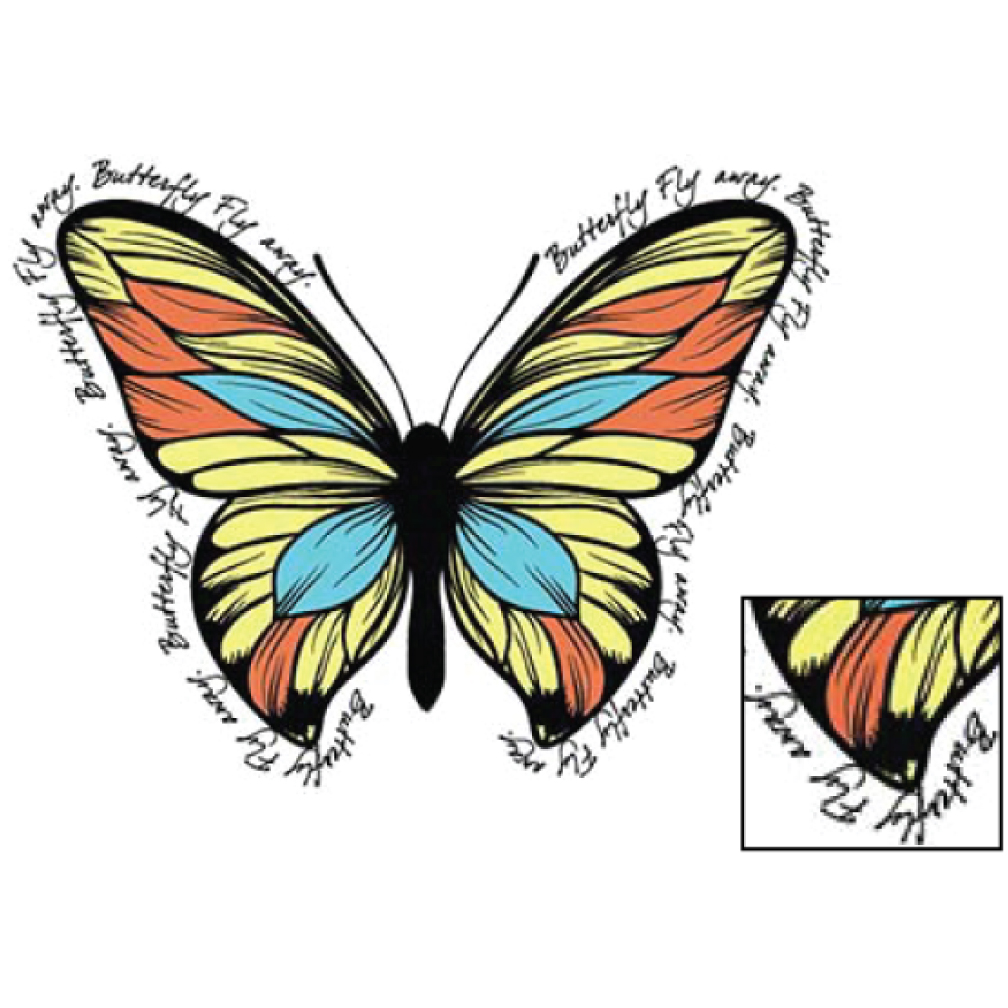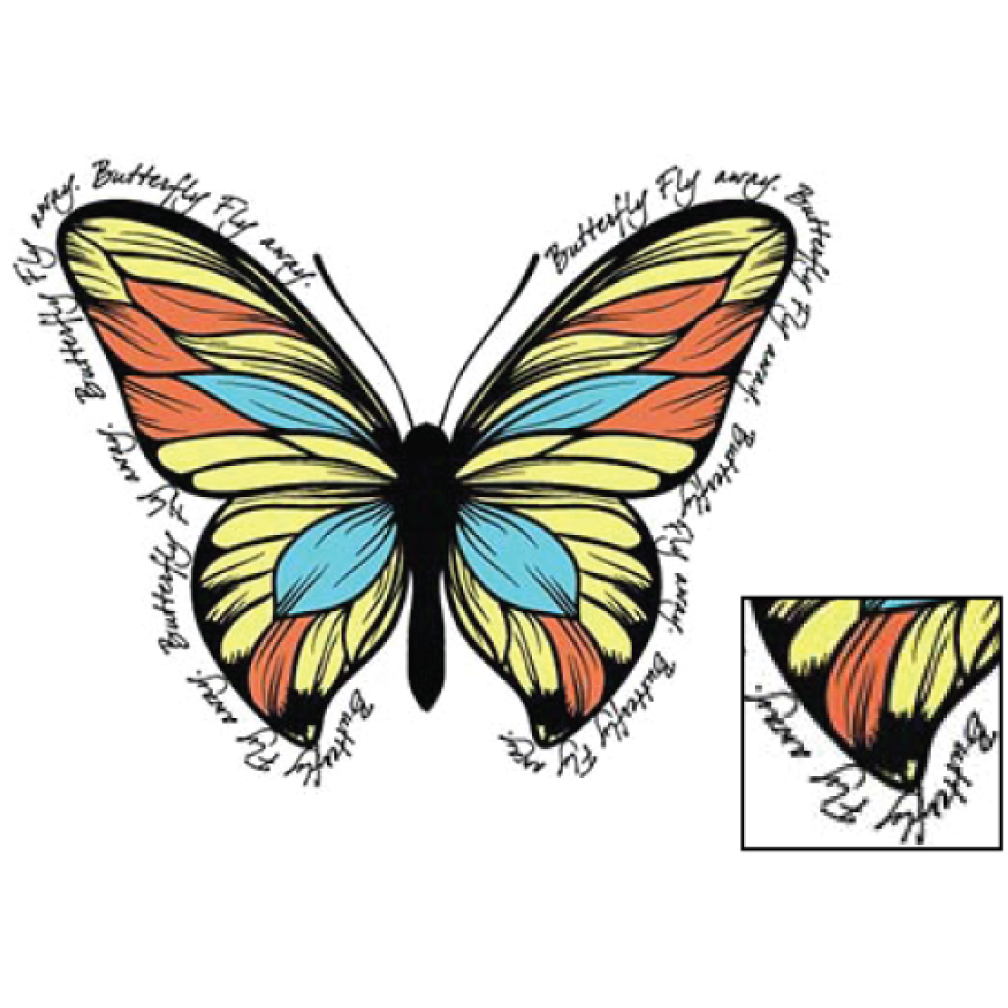 THIS IMAGE WAS CREATED AT 72 DPI ZOOM 200%
Do NOT do create your artwork with a 72 resolution for printing.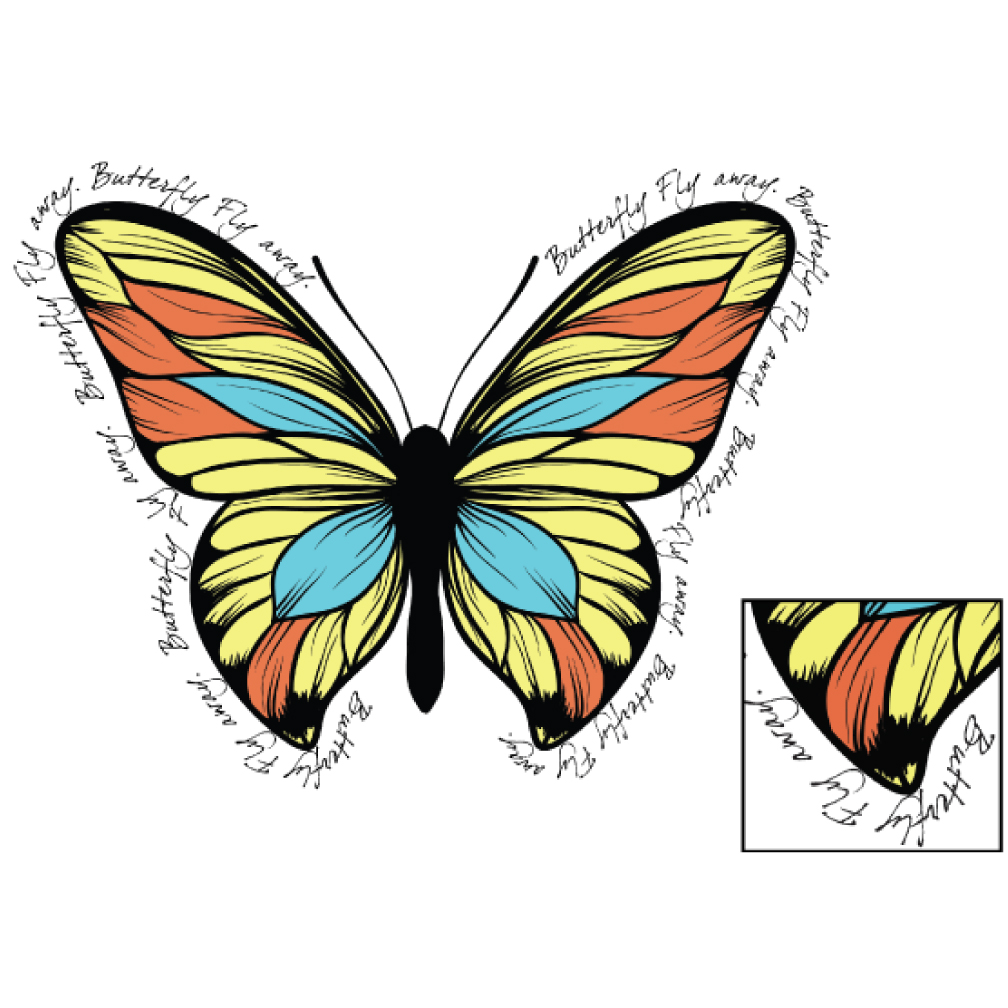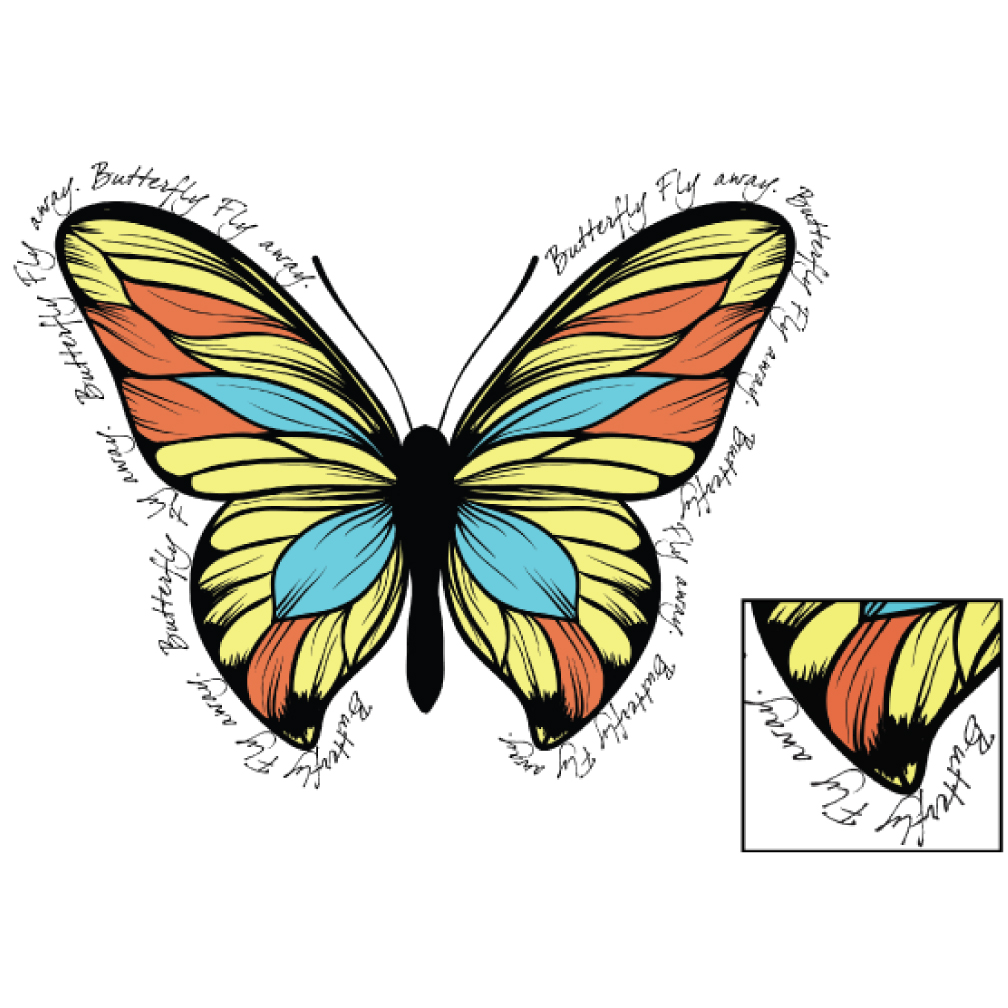 THIS IMAGE WAS CREATED AT 72 DPI AND THE FILE WAS INCREASE TO 300 DPI ZOOM 200%
Do NOT do this because it will not resolve the problem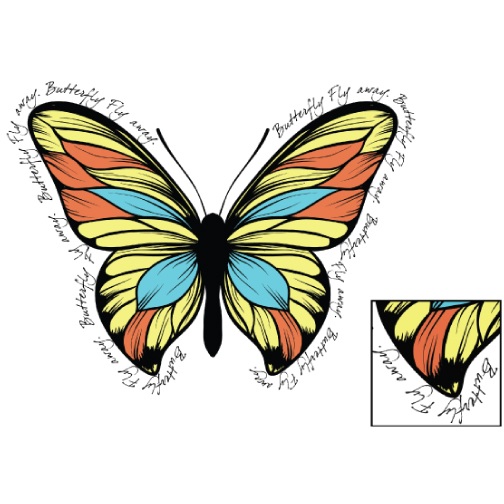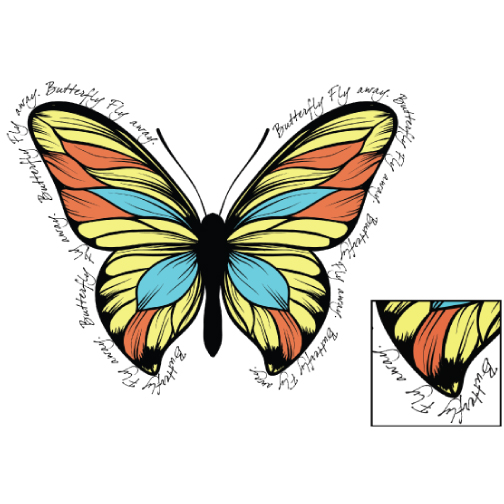 THIS IMAGE WAS CREATED AT 300 DPI ZOOM 200%
This image was created from the start at 300 dpi. This will result in perfect resolution.
GRAPHIC SIZING
To expedite the process, we ask that Illustrator files be sized. For Photoshop files, make sure the graphic(s) meet our minimum requirement, but please advise either your sales person, or note it on your work order form, what size you would like the graphic(s) to be. However, if you are unsure how to do this, leave it up to us. We size the graphic to fit the smallest shirt in your order. We use the same size graphic for all t-shirts, unless different size graphic(s) is requested (minimums apply). Having multiple sizes for one graphic will be an additional cost.
ART APPROVAL
WE DO NOT OFFER PRESS CHECKS. Art approvals will be sent via e-mail within a reasonable time after order has been placed. The digital mock-up must be approved or acknowledged with a response within 24 hours. If you do not approve the mock up within 24 hours your order may be delayed. After approvals are signed or consented via e-mail there will be no changes. *Note: Deluxe is not responsible for hindrance on production due to delayed approval of the digital mock- up. Please be sure to check your mock-up for artwork accuracy such as: color, dimensions, spelling and product information.
INK COLORS
Changes are limited to the following: Adding additional pieces to the order, changing graphic color. Additional fees and extra production time may be applied (subject to minimums). No changes are allowed once a payment is taken. Anything added to the order after the order has been placed will be considered a new order, additional fees may apply.